Murder Plot Rocks Hollywood! Celebrity Skin Care Expert Held On $1 Million Bail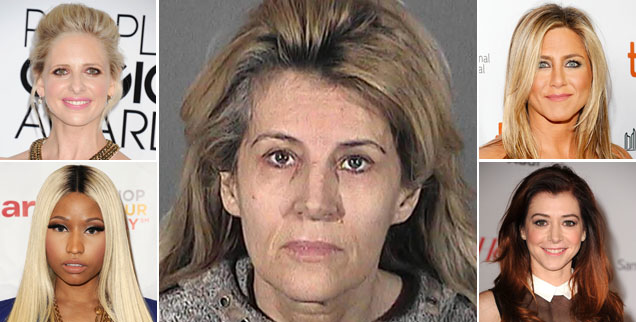 Hollywood is reeling after the shocking arrest of skin care expert to the stars, Dawn DaLuise.
With past and present clients including Jennifer Aniston, Nicki Minaj, Sarah Michelle Geller, Alyson Hannigan and Kyra Sedgwick, DaLuise had been a fixture on the Hollywood scene for more than two decades.
She was charged on Friday with one count of solicitation of murder after detectives say she hired a hit man to rub out a competitor, Gabriel Suarez.
Article continues below advertisement
Suarez opened a business called Smooth Cheeks in the same West Hollywood block as Dawn DaLuise's Skin Refinery.
"There was sufficient concern that something could happen that there was a decision to arrest," L.A. County Sheriff's Capt. Mike Parker told the Los Angeles Times.
DaLuise was initially being investigated for cyber stalking when "separate information was obtained" regarding the alleged murder for hire plot, the Sheriff's office said in a statement.
MORE ON:
Celebrity Justice
DaLuise was involved in a very public spat with Nicki Minaj in 2011, and it was all over a waxing job!
As RadarOnline.com reported, "After I waxed her eyebrows and lip, she started screaming 'Who the f**k do you think you are?'" DaLuise told Star. "'Look what you did to my damn face! You think this sh*t is worth 170 dollars?'"
DaLuise, who has also been featured on the magazines of top beauty and fashion magazines, has not yet entered a plea.
No other arrests have yet been made and detectives are continuing to investigate.