Exclusive
Kate Major Ordered Into Rehab, But Michael Lohan Fears His Baby Mama May Wind Up Behind Bars After All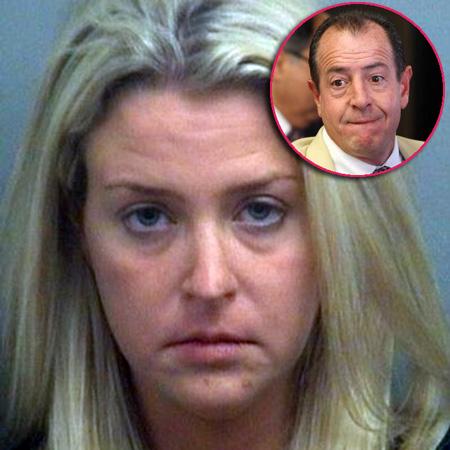 Kate Major is set to be released from jail and sent directly to rehab but her baby daddy Michael Lohan has told RadarOnline.com exclusively that he fears that she might eventually be locked up for a long time!
The 34-year-old has been behind bars since her March 14 arrest for DUI, domestic battery, and probation violation after fighting with Lohan in their Florida home, but Tuesday morning at her preliminary hearing her attorney Michelle Suskauer successfully argued that sending her to rehab would be the best place for her client, telling RadarOnline.com the "judge set a bond and many conditions for her release."
Article continues below advertisement
"This is a very good result today, we are very happy with the results," Suskauer told RadarOnline.com. "Kate is getting the meaningful treatment she desperately needs."
However, her concerned baby daddy told RadarOnline.com that she may be facing a lengthy jail sentence as the case progresses.
"The prosecutor disagrees with the judge, who was not her probation judge, and they are trying to get her to stay in jail," Lohan explained.
Suskauer told RadarOnline.com that because of the arrest last week, Major has "a potential penalty that is giving her a big exposure to a significant amount of time in jail."
Stay with RadarOnline.com for more exclusive details on the Lohan/Major incident.