Major Diss! Lisa Vanderpump Slams Beverly Hills Costars, Declares They Were Catty, B***hy & Backstabbing During Series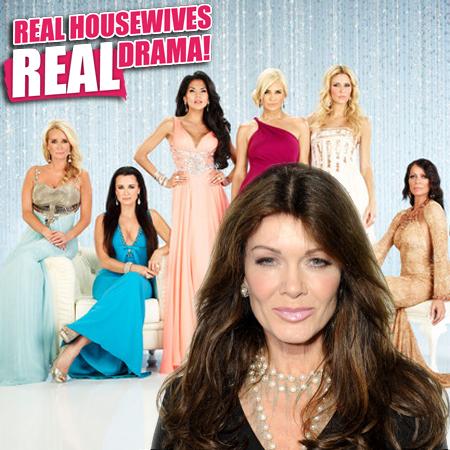 Lisa Vanderpump is pleased to no longer find herself as part of the "Dream Team" but admits that she never anticipated her Real Housewives of Beverly Hills co-stars would turn on her, turning into catty, b***chy, backstabbers.
"It has been a challenging experience. Week after week, I have viewed the vicious conversations between people I had believed to be friends," Vanderpump wrote on her Bravo blog following the season finale.
Article continues below advertisement
"When I remember the innocence of the show four years ago, I would never have anticipated the level of cattiness and the b--chy, pack-like mentality that this experience has deteriorated into. The backstabbing of certain Housewives took it to a whole different level. It felt like I was drowning in a sea of negativity," she said.
Clearly on the defense, the British beauty has found herself at the center of many arguments this season. Vanderpump believes she was the victim of her co-stars' smear campaign, whom she claims was orchestrated by Yolanda Foster.
Article continues below advertisement
"I can't attack. Of course, there are many things on all of them I could call out -- secrets that have been shared, scenarios I have witnessed. Some would be an easy target, but that's not who I am nor who I want to be.
"It is easy to plan an attack when you are in numbers… I was angry -- but then I realized the best revenge was to get over it. Nothing pleases your opponents more than to see you suffer," Vanderpump added.
The Real Housewives of Beverly Hills Season 4 three-part reunion premieres Monday, March 17 on Bravo.