Spoiled Kim Kardashian's Diss At Elizabeth Taylor: She Considered Buying Actress' Mansion — 'But It Wasn't Realistic For Me To Purchase… It Only Had A One-Car Garage!'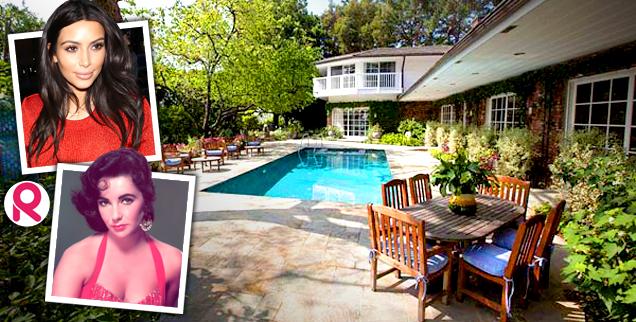 Article continues below advertisement
What WAS realistic for the Keeping Up with the Kardashian's star were the famous jewels the late Taylor owned, revealing that she purchased some when the estate was sold to benefit Elizabeth Taylor AIDS Foundation.
"Everything seemed so selfless for her," Kim, who conducted the last interview with the actress (via phone and email) and told the magazine.
"We talked about the jewelry and how it ultimately didn't belong to her; she just wanted to help people."
Meanwhile, Kardashian and West still haven't moved into their own Bel Air home, which is still undergoing major reconstruction while they shack up with Kris Jenner.