More Heartbreak For Khloe Kardashian: Lamar Odom Tried Hooking Up With His Ex With Dirty Phone Call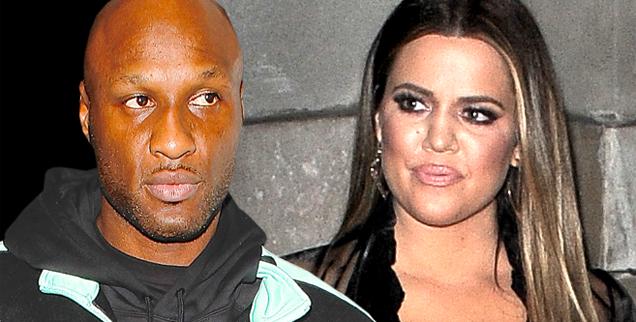 Article continues below advertisement
He recently returned to the States after an injury incurred while he was playing in Spain, and it's when he arrived in New York City that he made a devastating phone call to his ex,Liza Morales, who is the mother of his two children.
"He got dirty with Liza over the phone, acting like he wanted to hook up with her again," a source told In Touch magazine.
"Liza laughed at him. But if he's trying to get things better with Khloe, she'd better watch out, because Lamar is still creeping."
Kardashian's estranged hubby seemed to be back to his old ways. He was spotted "flirting with two women in the lobby of the Aloft Harlem Hotel," on March 14 an eyewitness told the magazine.
Revealed: 35 Secrets The Kardashians Want Hidden
"He nows how to make women feel special. They just melt," a family friend said.
But Kardashian may not be melting any time soon.
"It's sad," an insider told the magazine.
"She does love him and she's already been through so much. Him doing this again is just the ultimate insult."