No Comeback For Lamar Odom! Khloé Kardashian's Estranged Husband Quits Spanish Basketball Team After Just Two Games & Back Injury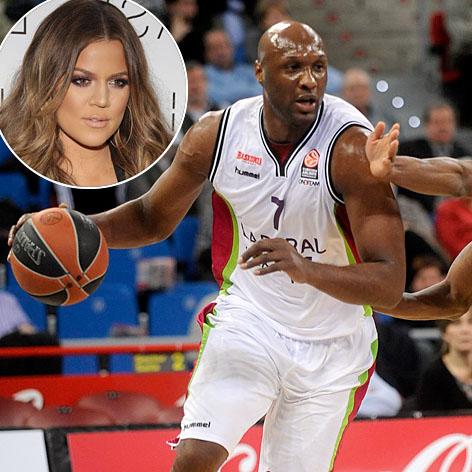 Lamar Odom has called it quits with the Spanish basketball team, Baskonia.
Khloé Kardashian's estranged husband and former Los Angeles Lakers and Los Angeles Clippers star had hoped to restart his basketball career with the European franchise but instead it looks like his pro days on the court may be over for good.
After just 22 minutes of playing time in two disastrous games, Odom complained of serious back pain and flew to New York to see specialists.
Article continues below advertisement
Revealed: 35 Secrets The Kardashians Want Hidden
"The tests carried out in New York by Lamar Odom's trusted medical team, with the knowledge of the club, have shown that the player is suffering from lumbar radiculitis, which could keep him out of action for up to two months," a spokesman for the team told Us "The player therefore terminates his current contractual relationship with the club."
"This is something that is beyond my control," Odom said in a taped interview released by the team. "It's up to me as a responsible athlete to -- if I'm injured -- to take care of it. I think everything happens for a reason.
MORE ON:
Los Angeles Lakers