Exclusive
Meet Kanye West's Other Woman! Why Kim Kardashian Is 'Jealous'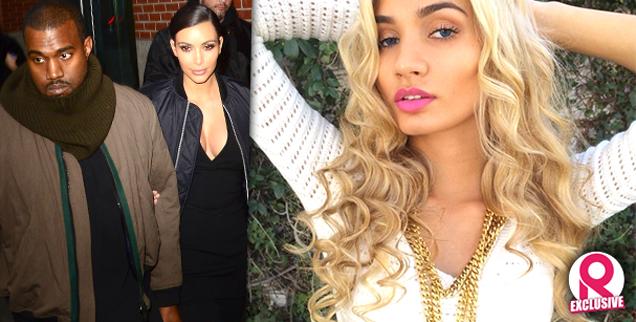 Article continues below advertisement
West and the stunning songstress have been working on music together under his GOODMUSIC production company for the past few months. "Kanye is producing some tracks for her and he's quite involved," a source in his camp tells Radar exclusively. "He believes she could be the next Rihanna."
Pia, born Pia Ajdba Mia Perez, is only seventeen and "Kanye has made it clear to everyone that their relationship is strictly creative," the insider says. But as they've grown closer, and the teen has become one of his trusted advisors, their relationship has raised eyebrows.
One source who worked with the singer on a shoot in L.A. earlier this month tells Radar, "Kanye called her and the conversation sounded kind of flirty and romantic. It could be that they are just good friends but it was definitely more than just a professional call."​
In fact, the insider close to West tells Radar that he sees her as the key to keeping himself relevant and growing his career.
"Kanye thinks she's young, fresh and hip -- totally his target audience," the insider says. "He's been consulting her on a lot of his creative projects, including the Kanye x APC collection."
Article continues below advertisement
"Kanye sometimes brings Kendall and Kylie along when he hangs out with Pia so he can pick all their brains," the source explains. "He wants to tap into the voice of the hip generation, but it's definitely a little weird."