Exclusive
Singer Marc Cohn Cheated On ABC Anchor Elizabeth Vargas While She Was In Rehab, Sources Claim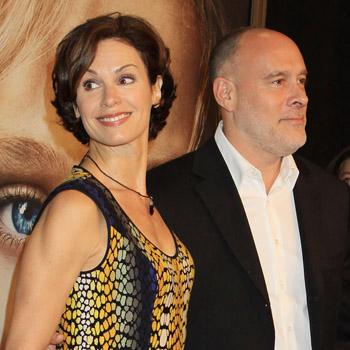 Article continues below advertisement
They are not separated now, the insider added.
"Marc made out he was an angel, standing by his wife while she was in rehab," an insider told the NY Post, which first reported the scandal.
"But meanwhile, he started an affair with" Zukerman, who both he and Vargas made acquaintance with while attending her Flywheel spin classes.
The insider told the paper the dalliance came to light after "a mutual friend spotted Ruth with Marc and called Elizabeth," with another source close to the situation saying "it was disgusting that he was with Ruth while Elizabeth was in rehab."
An insider close to Cohn -- who's been married to Vargas for 12 years and has two sons with the ABC journalist -- told the NY Post that something like this was inevitable, as "their marriage has struggled for a long while.
"This isn't a case of a husband wronging a wife while she struggled with her personal problems... he has been a supportive husband and a loyal dad."
Another source with ties to both sides insisted to the paper that the pair are "separated" and that the meal between Cohn and Zukerman was one between friends -- and nothing more.
Article continues below advertisement
"Ruth is friends with the both of them: Elizabeth and Marc are separated," the source said. "Both are legitimately entitled to have dinner with a friend. Ruth and Marc don't have an ongoing relationship. They had one dinner together. There is no affair."
However, the source told RadarOnline.com that there was an affair and there was a dinner together but Cohn returned to the home he still shares with Vargas.
Reps for Vargas and Zuckerman refused to comment to RadarOnline.com. Cohn's long time manager Michael Hausman, who no longer reps the 54-year-old "Walking In Memphis" singer, said: "I've known Marc for 10 years and he's always been faithful."
Cohn's lawyer did not return a request for comment.