Not Keeping Up: Kim Kardashian's First Husband Damon Thomas $3.58 Million In The Red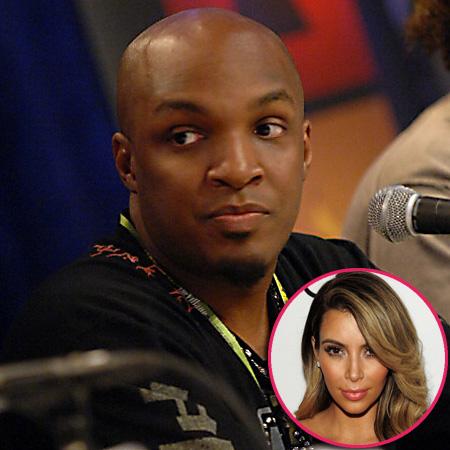 Kim Kardashian's life might be living in a world of of champagne wishes and caviar dreams, but her ex-husband Damon Thomas is not so fortunate.
Kardashian's first spouse, who she eloped with 14 years ago at the age of 19, is in a state of dire financial straights ,as his financial freefall is chronicled in these recently-obtained federal court docs we have for you right here on RadarOnline.com.
Thomas, who split with the now-Vogue covergirl in 2003, filed for bankruptcy two years ago claiming he had massive debt. to the tune of $3.58 million with just $177,500 in assets (primarily accounted in the value of a 2005 Lamborghini Murcielago Roadster that set him back $170,000).
Article continues below advertisement
Among the expenses that beefed up the staggering $3.5 million in the red: More than $2 million in back taxes; more than $30,000 in child support arrears in Los Angeles and San Bernardino counties; and loans in the amount of $400,000 and $180,000 that he borrowed on equity from his music business and pricey vehicle, respectively.
Among the others who Thomas owes money to, per the docs, include American Express, Citi and Verizon; and various attorneys, businesses and a private school.
Last year, the hard-on-his-luck music producer was stung with an rider that all future royalties derived from his music will be forwarded to a trustee, who will play the debt. as the money trickles in. In recent years, Thomas has worked with artists such as Chris Brown and Mary J. Blige .
As we previously reported, Thomas gave his now-superstar ex almost $5,000 during their marriage to get liposuction and other plastic surgery procedures in a bid to make her "perfect," possibly igniting a habit that may or may not have subsided in recent years.
She said of Thomas in her 2003 divorce papers: "Damon decided what we would do and when we would do it. He was very much the 'King of the castle.'"
Stay with RadarOnline.com for more updates on this story.