Exclusive
Why Won't Kim Bail Him Out? Kardashian's Ex-Husband EVICTED From Home After Failing To Pay Rent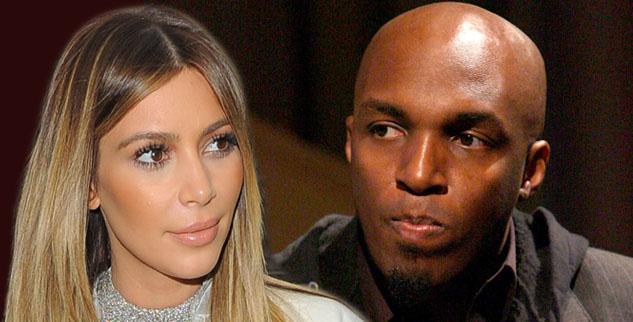 The first husband of multi-millionaire Kim Kardashian is being accused of stiffing his landlord and has been evicted, RadarOnline.com has exclusively learned.
Damon Thomas, a Hollywood music producer who has worked with artists such as Lionel Richie and Pink, along with a gal pal, Cindy Virani, are accused of not paying $7500 rent on a Valley Village, Calif., property for the month of December 2013, according to court documents we have obtained.
Article continues below advertisement
According to a letter written by their landlord, filed in court, the couple's lease wasn't going to be renewed at the end of the year.
They were told they needed to vacate the premises by December 31.
But Thomas and Virani are claiming the landlord had asked them for "one year's rent in advance being payable in a 10-day period from the time she requested it," in December, documents filed in the case said.
"Even though there was a verbal agreement for us to pay month-to-month since the initial signing of the lease, the plaintiff changed the lease agreement abruptly and demanded that we pay a year in advance for 2014.
"This amount, totaling $90,000 we are not at liberty to pay."
The pair said the landlord has $22,500 in a security deposit that would cover the December rent and other rent due until they had secured a future residence "since we were not initially given appropriate time required to do so."
Article continues below advertisement
Thomas and Virani had planned to make month-to-month rent payments in 2014, they said.
But on February 27 a judgement was handed down, ordering them to vacate the property.
32-year-old Kardashian, now worth $40 million, eloped with the music producer in Las Vegas when she was only aged 19. The couple didn't last and divorce was filed for in 2003.
And this is probably why she would not bail him out!
According to divorce documents revealed in 2010, Thomas allegedly gave Kardashian $3,650 to get liposuction because he wanted her to be 'perfect' - and then gave her an additional $1,000 for further surgery.
"Damon decided what we would do and when we would do it. He was very much the 'King of the castle'," Kardashian wrote in a 2003 court declaration, which was uncovered many years later.
Thomas had no comment went contacted by Radar.