Amy Adams' Tough Teen Times: Mother Left Father For Another Woman, Leaving Her To Live With Friends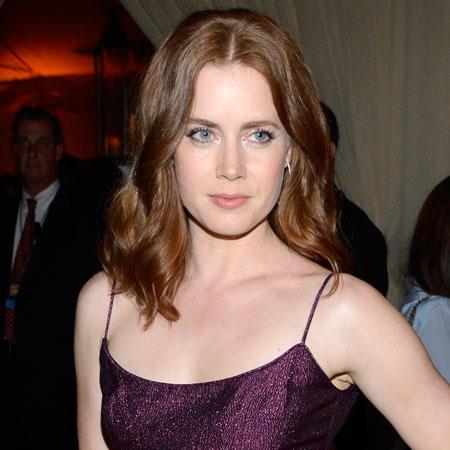 It's no secret Amy Adams has a bright future, but what you might not know is that the venerated actress had a bleak past, choc with family issues, divorce and displacement, which left the American Hustle star "heartbroken" and "crying herself to sleep at night."
A major bump in the road of Adams' youth came in 1986 when Amy was 11, as her mother Kathryn left her father Richard for another woman, leaving the actress "devastated" over the subsequent divorce.
Article continues below advertisement
After a battle that awarded primary custody of her and her six siblings to her father -- her mother was eventually citied for contempt of court for not paying her monthly $25 in child support -- she went to live with her father, who remarried and had three more children, adding to an already large brood.
The 39-year-old star of films such as Man of Steel, Enchanted and The Fighter would eventually move in with "different family friends in the area for a couple of years because it was too much of a financial struggle for her father," a source told The ENQUIRER, adding the nascent star was "crying herself to sleep at night" at the time.