Exclusive
Famed Photog Refused To Shoot Kim Kardashian 'Vogue' Spread: He Only Shoots People He Likes!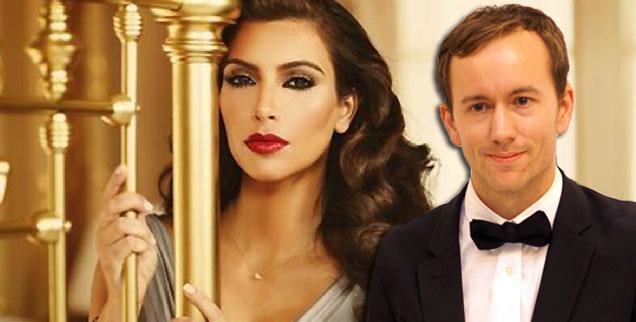 Article continues below advertisement
"Tyler is the hardest person to hire for a shoot. You have to know him or it has to make sense to him," the insider revealed.
"He prides himself on shooting only the people he knows or likes. A lot of people want to be shot by him."
As RadarOnline.com previously reported, Kim's fiancé, Kanye West, had been "absolutely determined" to land his baby mama on the cover of Anna Wintour's magazine -- and was furious when Girls creator Lena Dunham graced the Jan. 2014 cover instead.
The couple then turned their sights to Italy and several weeks ago both Kim and Kanye were spotted cozying up to Editor-In-Chief of Vogue Italia, Franca Sozzani, during a trip to Paris.
When Kim finally landed a spread with Vogue, even if it was international, "It was a shock and a stab to Kim's ego to be turned down by a photographer she wanted," another source said.
"Vogue was in shock too, as if people should be clamoring to shoot for them."
But the source close to Shields, 31, said not only is he just not that into Kim, but the shoot wouldn't have been worth it to him either.
"Tyler was busy shooting for his new gallery and his focus is art. That's where he makes his money," the source told RadarOnline.com.
"He was working on his space series which will make him a few million dollars. Why would he stray from that to shoot Kim?"
RadarOnline.com reached out to Shields but he denied comment.