Exclusive
'The Best Cheaters Are The Ones Who Get Away With It!' Ramona Singer's Husband Mario Brags About Adultery In New RHONY Clip Taped Before His Affair Was Revealed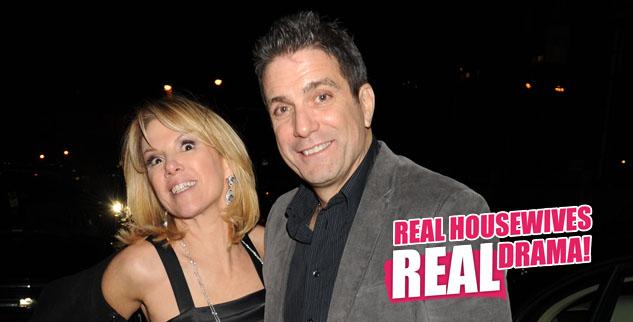 Real Housewives of New York stars Ramona and Mario Singer's marriage exploded last month, when she called 911 allegedly after encountering him with mistress Kasey Dexter at their Hamptons home. But if a newly released RHONY clip is any indication, his adultery could have been going on for much longer than that. Bravo's teaser trailer for the new season of the show is filled with shocking signs that all was not right in the Singer household.
Article continues below advertisement
Most disturbing of all, at one event shown in the clip, Singer proclaims to a crowd, "Honey, the best cheaters are the ones who get away with it! In every sense of the word." Meanwhile, Ramona stands by his side, looking seriously uncomfortable.
How Housewives Stars Go From Home To Hot – See The Photos
At yet another party with the cast, when Heather Thomson announces she is taking the girls on a vacation to the Berkshires, Mario erupts with happiness, hugging and kissing Thomson in an over-the-top display of gratitude at the prospect of having Ramona out of his hair for a few days.
And a different cocktail party, Aviva Drescher's father George declares, "Ramona is a b*tch, and you know what happens to b*tches? They get f*cked by dogs."
As Radar has reported, Mario recently ended his affair with socialite Dexter, who once admitted to having an "unhealthy obsession" with a former lover.
Since the affair was revealed, the couple's daughter Avery has sided with her mom, even returning home from college for a bonding weekend.
Singer has since filed for divorce.
For more on Ramona and Mario's marriage meltdown, catch the Real Housewives of New York when it premieres on Bravo on March 11, or watch the teaser here:
youtube