Exclusive
Real (Needy) Housewife Of Beverly Hills: Secret Document Exposes How Brandi Glanville's Monthly Expenses Totaled $40K When She Was Married To Ex-Husband Eddie Cibrian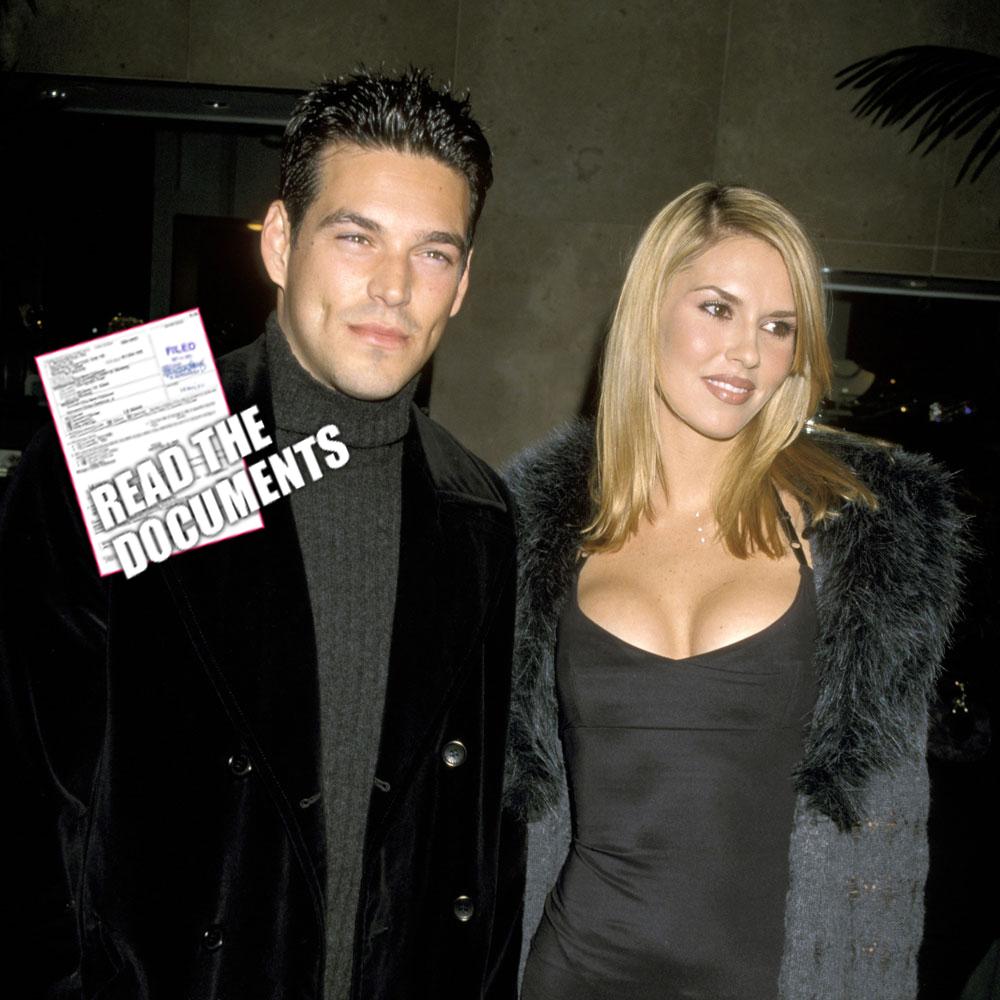 Article continues below advertisement
According to court records reviewed by RadarOnline.com, the ex-model turned reality star had monthly expenses of a whopping $40-thousand per month, which included a $3000 stipend for clothes and $4000 for eating out and socializing!
EXCLUSIVE: Read The Income & Expense Declaration
In an income and expense declaration filed as part of their divorce proceedings, Glanville also revealed her home mortgage was $11-thousand.
The breakdown of her expenses were as follows:
$2K - groceries
$4K - eating out
$3K - clothes
$4K - entertainment, gifts, vacation
$2K - car payment
$750 - pilates
$750 - dermatologist
$500 - dentist for Brandi
$480 - housekeeper
Cibrian, 40, fought back against his ex-wife on Wednesday, saying via a rep: "There is no truth to the claims that Eddie has requested child support from Brandi now, nor will he ever request child support from his ex-wife. The notion is preposterous. This is yet another ploy for self-promotion."
As RadarOnline.com reported, the furore began on Tuesday when Glanville wrote on social media, "Im not taking cheap shots at my ex in my new book Drinking & Dating cuz its all true &now mr fancy new cars & house man is asking ME for child support!Uknownada"
A source explained, "Eddie's four years of paying alimony to Brandi are up. She received a letter from Eddie's lawyer advising her of this. He absolutely still pays child support, just no alimony any more."
The couple, who divorced in 2010, share custody of sons, Mason, 10, and Jake, 6. Cibrian married country star Rimes in 2011.