Exclusive
Eddie Cibrian Slams Ex Brandi Glanville: Her Claims He Wants Child Su​pport Are 'Preposterous' Lies To Drum Up Publicity For Her New Book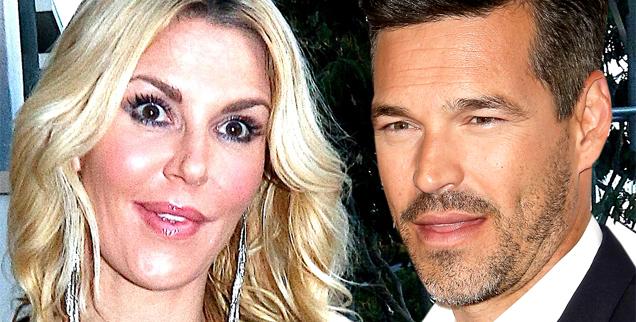 Eddie Cibrian is hitting back hard against Brandi Glanville's new claims that he has asked her for child support for their sons. In a statement to RadarOnline.com, his rep slammed Glanville's allegations as "preposterous" lies, which are nothing but an obvious "ploy for self-promotion"
"There is no truth to the claims that Eddie has requested child support from Brandi now, nor will he ever request child support from his ex-wife," Cibrian's rep said in a statement. "The notion is preposterous. This is yet another ploy for self-promotion."
Article continues below advertisement
An insider explains, Glanville's "horrible lie" perhaps unsurprisingly "coincides with the fact that Brandi has another book out and is doing everything she can to promote it. She's creating drama yet again!"
As RadarOnline.com has reported Glanville wrote on Tuesday, "Im not taking cheap shots at my ex in my new book Drinking & Dating cuz its all true &now mr fancy new cars&house man is asking ME for child support!Uknownada" (The couple, who divorced in 2010, share custody of sons, Mason, 10, and Jake, 6. Cibrian married country star Rimes in 2011.)
The Real Housewives of Beverly Hills star even hinted that he had served her legal papers, tweeting, "everytime I take 1 step frwd I get a lawyers letter that takes me 3 steps back so wen sicpeople say move on, I say 2 my ex LET ME! Just STOP."
According to the insider, Glanville did in fact receive legal paperwork from Cibrian recently, but not about child support.
Says the source, "Eddie's four years of paying alimony to Brandi are up. She received a letter from Eddie's lawyer advising her of this. He absolutely still pays child support, just no alimony any more."
Meanwhile, on Feb. 19, Rimes seemed to be ignoring the controversy, tweeting a romantic photo of her and Cibrian on a jet ski, and writing, "Happy time the last few days in the Bahamas."