Lisa Vanderpump Issues Ultimatum To Brandi Glanville Over 'False' Bankruptcy Story: 'It Already Has Had Severe Consequences'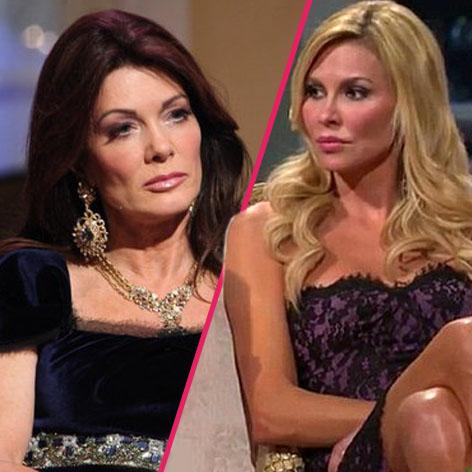 Article continues below advertisement
"Kyle Richards told me, I looked it up and on this site where you pay $9.99 it said yes, they lived off Mulholland drive in Calabasas," Glanville told E! News last week.
But Vanderpump is sick of Glanville talking about it, and let her know it Monday morning on Twitter.
Meanwhile, Richards is angry about being brought into the feud between the former BFFs.
"Finally, just when Lisa and Kyle were in a good place with their friendship, and Brandi starts running her mouth, again," a source previously told RadarOnline.com.
"Kyle made the mistake of trusting Brandi with information in the past, and now, that has bitten her in the ass. Brandi point blank asked if there were any skeletons in Lisa's closet….Kyle absolutely wasn't the one to tell Brandi about these ridiculous rumors about financial problems with Lisa and Ken."
No telling when this drama will cool, but sources tell RadarOnline.com that if Glanville doesn't back down soon and take full responsibility for spreading a lie, Vanderpump will take legal action.