Brandi Glanville Claims Ex Eddie Cibrian Is Asking Her For Child Support, Despite LeAnn Rimes' Estimated $20M Net Worth!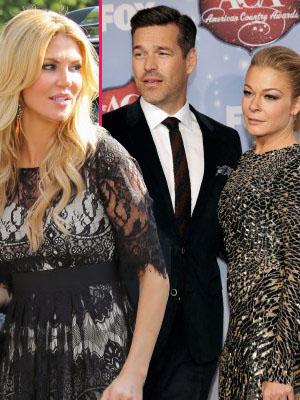 Article continues below advertisement
"&now mr fancy new cars&house man is asking ME for child support!Uknownada"
Glanville, 41, reportedly lives in a modest — but nice — home in the Hollywood Hills off Mulholland Drive, while Cibrian and Rimes just purchased a new $3 million 6-bedroom home in the elite Hidden Hills neighborhood last year.
Rimes has an estimated net worth of $20 million.
"everytime I take 1 step frwd I get a lawyers letter that takes me 3 steps back so wen people say move on, I say 2 my ex LET ME! Just STOP," Glanville tweeted, hinting that Cibrian served her with child support paper work.
RadarOnline.com reached out directly to Glanville for comment, but got no response at the time of publication.
Do you think Glanville should pay up to Cibrian, or is he just taking advantage of her new success as an author? Sound off in the comments below…