New Rachel Zoe Project: Fashionista 'Obsessed With Landing' Robert Pattinson As A Full-Time Client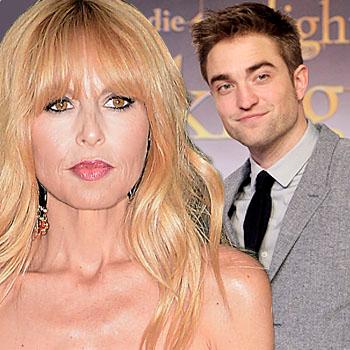 Rachel Zoe would 'die' for a new project — styling Twilight hunk Robert Pattinson, RadarOnline.com has exclusively learned.
The former Rachel Zoe Project fashionista known for her "I die" tagline "is dipping her toe into seriously styling for men for the first time in her career, and has been quietly campaigning for months to become Pattinson's full time stylist," a well-placed source tells Radar.
To entice the movie actor, "Rachel has been sending him little clothing items to try out and Robert appreciates it and hasn't said no yet to her idea of styling him exclusively.
Article continues below advertisement
"Rachel really wants to be the person who helps Robert re-invent his look post-Twilight, and she's become obsessed with landing him as a full time client."
In fact, Zoe, whose Bravo reality TV show was cancelled last year after five seasons, is a Twihard who has long been fixated on Pattinson.
She told the fan site TeamTwilight in 2012 that she was on Team Edward and added that she would love to style "Bella and Edward — I would love to dress them as a couple because I think that's always fun."
But now, after doing a tryout with Pattinson, the stylist hopes to help the actor really hone his off-screen look.
"Rachel is so excited that she's making real progress with Robert and his people -- and tells friends it would be a dream come true," the source added.
"She's 100 percent obsessed with him."