New York Cops Begin Manhunt To Find Philip Seymour Hoffman's Heroin Dealer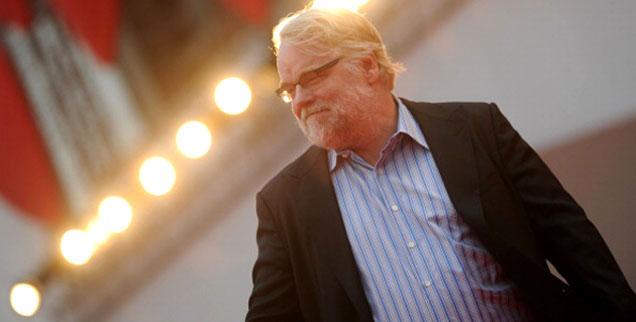 Police investigating the drug overdose death of Oscar-winner Philip Seymour Hoffman on Monday sought surveillance tapes showing the actor withdrawing cash from a pair of Greenwich Village ATMs -- as well as the person who sold the troubled actor the fatal batch of heroin.
"An internal email went out to all supervisors asking if anyone has had any experience with those brand names of drugs," a police insider told the New York Post. "They're going to try to find the source."
Article continues below advertisement
The insider said that the focus of the manhunt revolves around 49 bags denoting the strains of heroin -- "Ace of Spades" or "Ace of Hearts" -- recovered at the death scene, explaining how investigators will implement a "Nitro dump" to narrow down their targets.
"Basically what that is, is any time we make a narcotics arrest we include the brand name on the arrest report and store it in our system" the insider told the paper, "so our investigators can see where those brands are being sold."
In regards to the surveillance footage, authorities spoke with a manager of a neighborhood grocery store the actor frequented early Saturday, but the place did not have cameras on the inside; a chance at footage of the actor might be obtainable via footage recorded from within the money machine, though it is operated by an outside company (and police will have to go through those channels to obtain it).
Article continues below advertisement
Sources told FOX411 that the Capote star was seen at the grocery store Saturday, his flesh a "gray" tint as he picked up household items such as tissue and soda.
More surveillance video is being hunted down, as police said an eyewitness saw a "very sweaty" Hoffman looking "like s**t" -- the last reported instance in which he was spotted alive -- purchasing contraband Saturday evening from a pair of men carrying messenger bags after pulling money out of a separate ATM.