Kristen Doute's New Boyfriend Claims Tom Sandoval Has 'Cut Off All Communication' After Their Torrid Hookup, Can't Understand Why He's So Mad!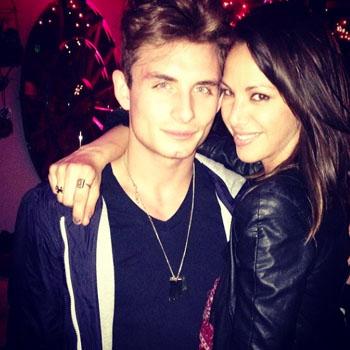 Article continues below advertisement
During the reunion, Kristen's scorned lover claimed James, his former bandmate, hooked up with Kristen on his bed, with his condoms.
"Kristen and I have been friends for a while… But I guess one thing led to another after a couple bottles of wine," he chuckled.
"Tom shouldn't be so mad about it, but their relationship was a bit of a mess to be honest… I never really meant to hurt him, but he has cut off total communication with Kristen and I."
"She's a great girl. We're having a lot of fun -- and not really official yet."
As the Vanderpump Rules cast awaits an official announcement for season three, James is fitting in nicely with stars. He partied alongside Jax Taylor, Scheana Marie, and Mike Shay for Kristen's recent birthday bash at Pearl's Liquor Bar on the Sunset strip.
"We'll have to wait and see if the show gets picked up, but if it does, it's going to very, very, very dramatic," he teased.