Exclusive
Bad Date! Kim Kardashian's Opera Ball Escort Complains 'She's Annoying Me' After He Paid Her $500K To Show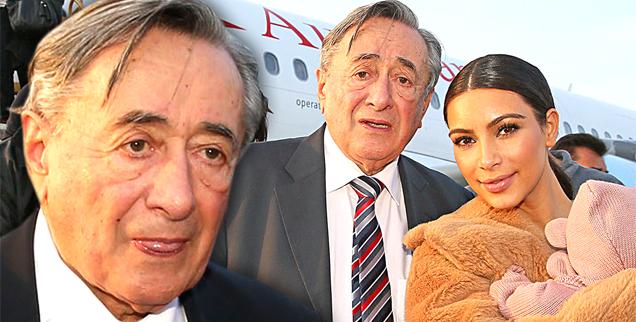 Article continues below advertisement
"Kim is annoying me," Lugner told reporters. "Because she's not sticking to the program."
Only hours after her arrival, Lugner claimed, the reality star stood him up to go to a Schnitzel restaurant with her mom Jenner, and film scenes for her reality show.
"She's filming and so she doesn't want to have me around," he said.
The 81-year-old angrily insisted, "The guest should be with me and not anywhere else that is not agreed upon."
MORE ON:
Keeping Up With the Kardashians
And even when it comes to scheduled appearances, Kardashian has made it clear she won't follow his schedule. Though Lugner had told press he would dance with her at 11:45 p.m. during the ball, Kardashian said in a press conference that she'd have mom Jenner take her place, explaining, "I'd rather watch the dancing."
Kardashian was set to attend the ball Thursday night, and Lugner revealed he had already taken special measures to make sure he was ready for the spotlight: He told reporters he had gotten fifteen shots of Botox, saying, "What's good for Kim is good for me too."
Despite the drama, Kardashian is hardly Lugner's worst date of all time. That honor surely goes to Lindsay Lohan, who didn't even show up for her scheduled appearance in 2010 after she missed her flight.