Kim Kardashian Supports Mom Kris Jenner's Broadway Dream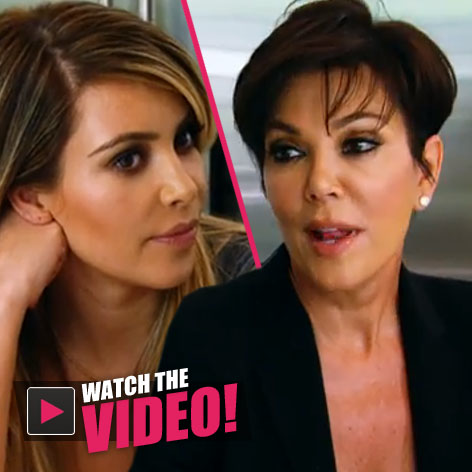 Would you pay your hard-earned money to see Kris Jenner on Broadway?
That's the question Kim Kardashian's best pal, Jonathan Cheban, laughingly asked when Jenner confesses she wants to appear on Broadway.
But he ws quickly slapped down by Kardashian, who told him to have "respect" for her mother's ambition, as seen on the next episode of Keeping Up with the Kardashians.
Jenner reveals she's been taking singing and dancing lessons and hopes to join the cast of Chicago, with Kim encouraging her to get her "agent on it."
Article continues below advertisement
Would you buy a ticket to Chicago with Kris Jenner starring? Tell us in Comments.
Keeping Up with the Kardashians airs on E! Sunday at 9/8c.
youtube