Khloe Kardashian's Shocking Krash Diet: She's Reportedly Limiting Herself To Just 400 Calories Per Day!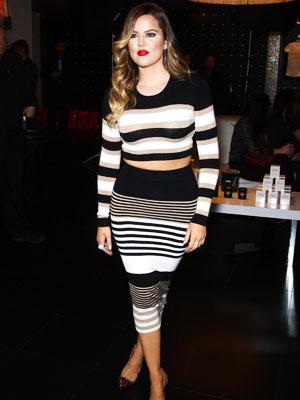 Was is heartbreak from her split with estranged hubby Lamar Odom, or has Khloe Kardashian been dropping weight due to an extreme new diet?
According to a new report out of Britain, the tall reality TV star is living off just 400 calories per day to achieve her thin physique and it has friends and family worried about her health.
"Khloe's doing morning fasting and doesn't eat a single thing until around 2pm," a source told Heat magazine.
Article continues below advertisement
Such a low intake of nutrients could lead to nausea, heart complications, gallstones and of course — weight gain when regular eating resumes.
Do you think Khloe has gone too far to fit in with her thin sisters? Sound off in the comments below…