Exclusive
Keeping Up WITHOUT The Kardashians: Kendall Jenner Advised To Quit Family TV Show If She Wants A Major Modeling Career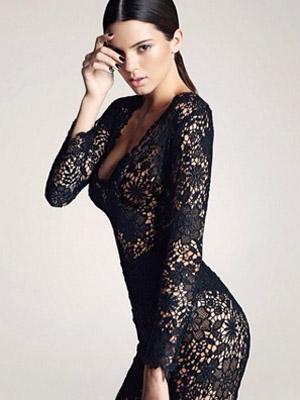 Which direction should Kendall Jenner head? In the opposite of her famed television family… if she want's to be serious about pursing an international modeling career!
That's the assessment of many close to the 18-year-old girlfriend of Harry Styles, who has been advised her to quit E! and focus on the catwalk, RadarOnline.com has exclusively been told.
The lanky Jenner had social media buzzing with her provocative crawl down the Marc Jacobs runway at New York Fashion Week, where she was dressed to kill in an all-black outfit centered around her leather leggings.
Article continues below advertisement
"Kendall has been told by several high profile fashion photographers that she definitely has a future in modeling," a source close to Jenner revealed.
"However, she was advised that continuing to appear on reality television will diminish interest in her as a model. The problem also is scheduling. Kendall is contractually obligated to appear on the show and there is a huge time commitment involved.
"In the past, she has had to pass on modeling shoots because shooting for the television show takes precedence."
Earlier this week, Jenner sat next to Vogue Editor-In-Chief Anna Wintour at the Topshop fashion show in London.
In followed the magazine saying of she was on the "verge of It girl-dom in a way that her more famous sisters blew right past in their prolifically documented and methodically unorthodox quest for world domination."
"She is having a moment that might spell the kind of modeling career that none of her sisters ever had the opportunity, or perhaps the interest, to pursue," the famed fashion brand reported.