Exclusive
Jen Versus Japan! Aniston Refuses To Visit The Asian Nation Because Of The Treatment Of Dolphins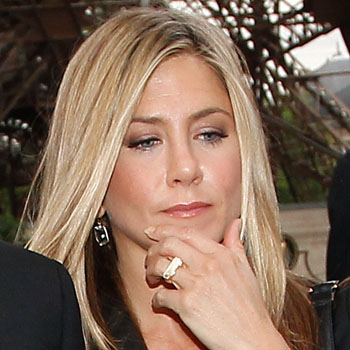 Sushi fan Jennifer Aniston won't be enjoying hand rolls in Tokyo any time soon.
RadarOnline.com has learned that despite international star Aniston's popularity in Japan, the actress refuses to set foot in the country because of its dolphin hunting practices.
"Jen travels the world to promote her films, but there's a strong exception ... and that's going to Japan," a well-placed source in Jennifer's camp said. "She doesn't allow herself to be contractually required to travel to Japan because of that country's policies toward fishing and specifically the treatment of dolphins."
Article continues below advertisement
Aniston's fans are largely unaware of how important animal rights issues are to the former Friends star.
After seeing the 2009 documentary The Cove, which exposed cruel dolphin hunting practices in Japan, Aniston financially supported the foundation behind it, says the source, and even appeared in a dolphin-friendly PSA, below:
youtube
Says the source, "She has vowed not to go to Japan until the country's policies change."