Gwyneth Paltrow Forced To Deny Bombshell New Claim She Cheated With Top Entertainment Lawyer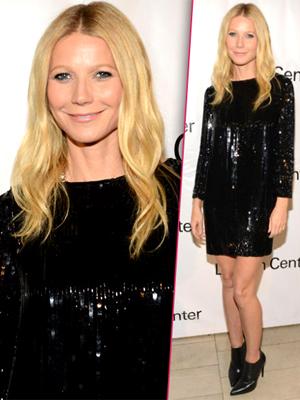 UPDATE -- 7:20 p.m. PT -- A representative of Kevin Yorn denies the accusation telling Radar, "This is a ridiculous false story by an unknown start-up app/website to garner some attention for itself, with no regard to actually being factual."
---
When Vanity Fair's long-awaited Gwyneth Paltrow expose arrived with an underwhelming whimper, Paltrow fans and haters alike wondered if there might be more hidden scandals that didn't make it to print.
Article continues below advertisement
This morning, a new secret-sharing app called Whisper claimed to have uncovered a secret that Graydon Carter wouldn't touch -- that Paltrow was cheating on husband Chris Martin with entertainment lawyer Kevin Yorn. Reps for Paltrow were quick to slam the rumor, and claim they're getting lawyers involved.
Paltrow's publicist Stephen Huvane said the report is "absolutely 100 percent false. The (source) at Whisper is clearly a fake. … This is clearly a fabricated story with no credibility at all."
While he admitted that the two had seen each other during a recent flight from New York to L.A. when both were "coincidentally" seated in first class, he insisted, "I cannot be more clear with you when I say she is NOT having an affair with Kevin Yorn and I will be notifying her attorneys as well."
It's the first big scandal to come from the controversial new app, which allows anonymous users to publish secrets with no identifying traces. Still, Whisper Editor-in-Chief Neetzan Zimmerman has defended the story on Twitter.
"Just because a celeb's rep denied something doesn't make it unsubstantiated," he wrote Tuesday afternoon. "Our source is higher up the food chain."
"Vanity Fair chickened out, so Whisper got the scoop," Zimmerman wrote, claiming that the app doesn't have the "need for access to celebrities" that the magazine does.
With Paltrow's camp threatening now to take legal action over Whisper's post, stay tuned to RadarOnline.com for the latest.