Anchor Wars: FOX News Star Slams CNN's Don Lemon As A 'Pompous, Pretentious Jerk'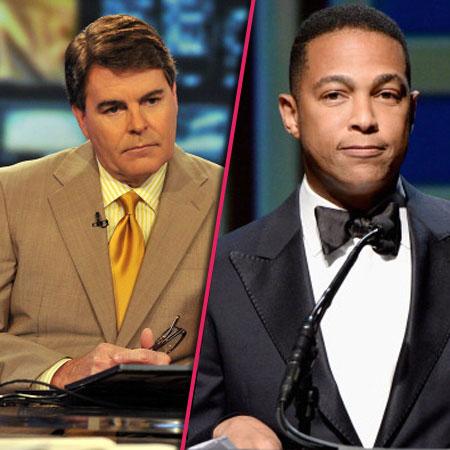 We've got a story of some network news name-callers, as a nasty Twitter war broke out this weekend between CNN's Don Lemon and Fox News' Gregg Jarrett over the furor related to the Michael Dunn verdict.
The hubbub began when Lemon, admittedly "absolutely pi**ed," delivered an impassioned on-air rant about how the case was a slam dunk for the jury. (Dunne was eventually found guilty of second-degree murder, but the jury was hung in regards to the first-degree charge.)
Article continues below advertisement
Jarrett sent a series of tweets calling out the CNN newsman for the lack of objectivity Lemon displayed in making the original comments, saying that balance is "not his thing.
"Pathetic: Don Lemon -- everything that happens in the world happens to him personally. The Dunne verdict. It happened to him personally.
"The sum total of what Lemon knows about the law and this case ... could be written on the head of a pin. And there would be plenty of space left over. Did you watch all of the testimony? Did you examine all of the evidence? Were you in the jury room for deliberations? No you were not. Yet, you have the audacity to claim that you know better than these jurors."
If he hadn't already taken enough shots, Jarrett threw in a bit of name-calling, saying of Lemon: "What a pompous, pretentious jerk."
Lemon responded to the tweets later that day, writing in a tweet addressed to Mediaite: "Wow, someone is suffering from a bad case of the michael duns. Guess my tv's too loud ...
"Mind ur business old man."
Of course, Jarrett was ready to trade fire, responding, "'Old Man'? You're right about that. I was trying cases in front of juries when you were in diapers, Don. You could use a little experience and maturity."