Foul! Chris Brown Sued For Alleged Assault During Basketball Game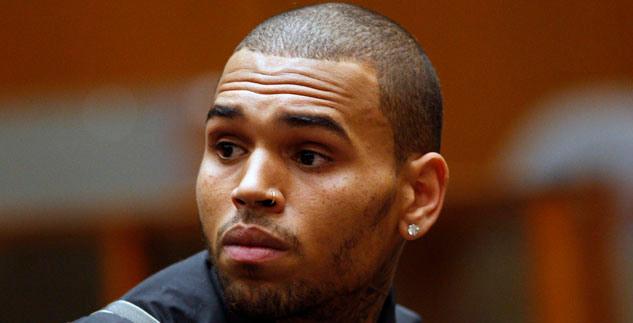 Chris Brown's legal troubles continue as the bad boy singer has been sued by Malcolm Ausbon, who claims he was beaten up by Rihanna's ex-boyfriend and his security team during a game of basketball last summer at 24 Hour Fitness.
According to the court documents, during a pick-up basketball game last summer at the health club in North Hollywood, trouble arose after a foul was called against Brown by Ausbon.
Article continues below advertisement
"When Ausbon expressed dissatisfaction with Brown's behavior, Brown threatened to 'kick his ass' and 'put these hands on you.' Additionally, Brown claimed to be a member of the 'Bloods' a street gang engaged in criminal activity, not limited to murder, drugs, extortion and crime," the lawsuit claims.
As the plaintiff walked away, Brown's security detail and the singer allegedly began to "strike, punch, kick, pull and stomp Ausbon's head and body," sending him to the emergency room.