Adrienne Maloof Hints She Could Be Headed To The Altar With Boytoy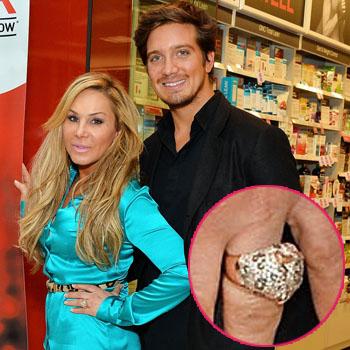 Article continues below advertisement
The one-time Bravo star told the outlet she and the beer heir are "very close" to taking their relationship to the next level, noting that she met his family in St. Louis earlier this month.
The cougar said of the couple's 28-year difference in age: "When you meet someone they don't have a number on their forehead; when we met we just hit it off -- it felt so natural, so organic."
The announcement comes less than two years after her parting from ex-husband Paul Nassif, with who she has three sons: Gavin, Colin and Christian. Maloof Thursday said the boys are very fond of her current beau, who she met this past fall at a bash thrown by former O.J. Simpson attorney Robert Shapiro.