Exclusive
Comedy From Tragedy: New SNL Cast Member Reveals How She Battled Back Life-Threatening Car Crash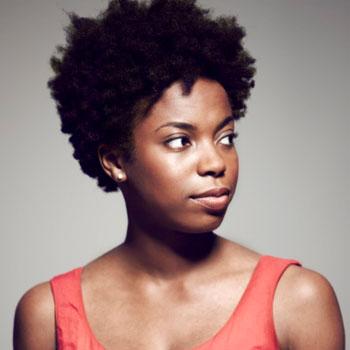 Only three years out of college, comedienne Sasheer Zamata has been launched into superstardom with today's reports that she has been hired to be the first black Saturday Night Live actress since the departure of Maya Rudolph in November 2007. It's a life-changing moment for the young actress, whose life was almost cut short just a few years ago in a life-threatening car crash. Only RadarOnline.com has the details of the devastating accident, and how it inspired Zamata (born Sasheer Moore) to spend the rest of her life trying to make people laugh.
Article continues below advertisement
"I began my third year of college at the University of Virginia in a cloud of angst," she writes in the 2010 essay collection Souls of My Young Sisters. Citing roommate problems and the pain of watching her father enter his fourth marriage, she writes, "I was growing tired of the confusing, false, and superficial relationships and … I began to withdraw from social interactions to avoid potential awkward or stressful encounters with people."
However, shortly after the school year began, Zamata recalls, "I was walking through a line of traffic to get back to my dorm when a car from the end of the line sped around the other cars and through the turning lanes and struck me. I was in the crosswalk and he was driving too fast."
"I bounced off the hood, spun in the air, hit the back of my head on an adjacent car, and landed on the asphalt," she writes. "When I landed, I could see my bloody arm in front of my face, and beyond that, I could see the driver running to me with a terrified look on his face."
Article continues below advertisement
VIDEO: 'SNL' Skewers Obamacare, Suggests Going To Medical Porn Sites Instead
When she came to in the ER, Zamata says she was stunned by the outpouring of support from people in every area of her life.
"This show of love made me realize how I underestimated the value of other people," she writes. "…The goodness in others surpassed the drama that was depressing me. I found happiness from this event, and I plan to spread it to others."
Not only did the accident inspire her to devote her life to making others smile, the future comedian also used it to fund her attempt to make it big in NYC. Though she suffered from severe vertigo for months after the crash, she eventually moved to Brooklyn in January 2009 after graduating from UVA the previous year.
Zamata "got settlement money from the driver's insurance," she told Timeout.com in July 2009.
"I won't disclose the amount, but that's how I've been living in New York for the past six months," she said at the time. "It was very serendipitous, the whole thing."
The Upright Citizens' Brigade alum will make her SNL debut on January 18 with Drake as host and musical guest.
SNL had been under fire for their lack of a black female performer.