Exclusive
Revealed: More Money Woes For New Jersey Housewife Jacqueline Laurita -- She Owes Government Nearly $100K!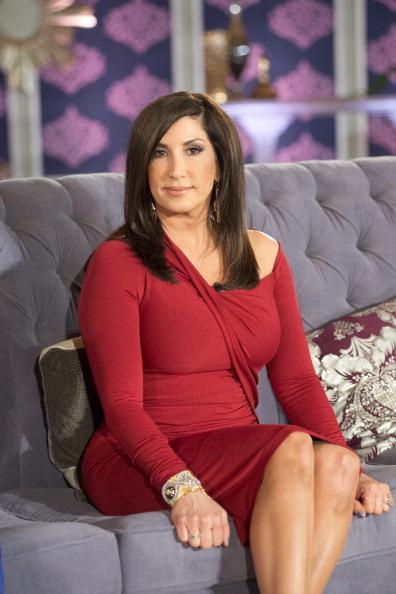 The hits just keep coming for Real Housewives of New Jersey star Jacqueline Laurita-- and her wallet.
After being slapped with a $338,337 lien in early 2013 and facing home foreclosure later that year, RadarOnline.com has learned exclusively that Laurita is ringing in 2014 with yet another pending request from the IRS for $85,127 in unpaid taxes.
The lien was actually filed back in August, 2013, in Bergen County, New Jersey, government officials confirmed to RadarOnline.com.
Article continues below advertisement
According to public records, the matter was "amicably adjusted" in April, and Jacqueline then spoke out to deny that her home was in foreclosure, or that she and Chris were suffering from financial problems.
"We simply modified our mortgage, which is a process," she told Reality Tea at the time.
She had a similar excuse when her $338,337 tax lien became public last year.
"The $340k was from a tax audit in 2006, in which about 1/2 of that was added interest," she wrote. "We have been disputing this because we didn't think it was fair to pay so much interest on something we didn't even know we owed until recently. The IRS is currently working with us to lower the amount owed and once that new amount is decided, we will, of course, pay that amount. We are good people doing the right thing."