Jacqueline Laurita Denies Money Woes, Says House Not In Foreclosure And Insists She's Always Paid Taxes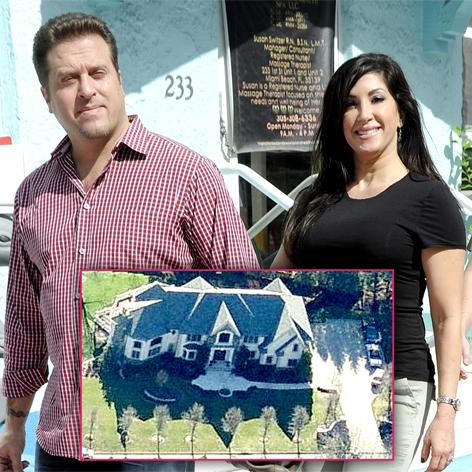 Real tax problems, real housewives style.
Despite court documents claiming lawsuits and house woes, Jacqueline Laurita is denying that her McMansion is being foreclosed or that she and her husband Chris are having any financial problems.
"Thank you for all who were concerned, but my house is NOT in foreclosure," The Real Housewives of New Jersey star insists.
"There is no threat of losing it. We simply modified our mortgage which is a process," Jacqueline told Reality Tea.
Article continues below advertisement
Having money problems is a rite of passage when you're a reality star, and Jacqueline has not been immune to this curse, but she says now that everything has been worked out.
"Our mortgage modification has been approved and all is good."
Jacqueline also explains why she owes over $300,000 in back taxes to the State of New Jersey.
"My husband and I have always filed and paid our taxes every year. We have never evaded taxes," she said.
"The $340k was from a tax audit in 2006 in which about 1/2 of that was added interest. We have been disputing this because we didn't think it was fair to pay so much interest on something that we didn't even know we owed until recently.
"The IRS is currently working with us to lower the amount owed and once that new amount is decided we will, of course, pay the amount.
"We are good people doing the right thing."