Exclusive
Standing By Her Man: Phaedra Parks' Husband Apollo Nida Says They Will 'NEVER' Separate Despite Legal Issues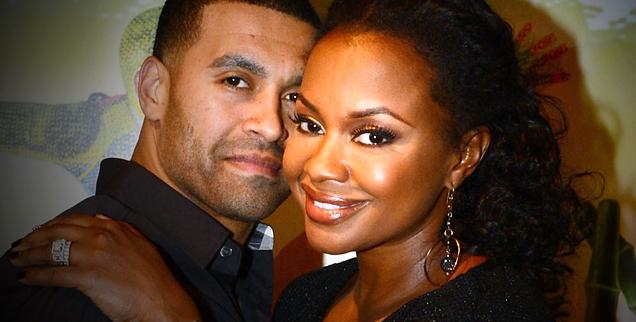 For richer or poorer … or prison? Real Housewives of Atlanta star Phaedra Parks is seeing a true test of her marriage vows as husband Apollo Nida faces prison time over his recent bank fraud and identity theft charges. But though some women would leave their man over such a betrayal, Nida spoke out to assure fans that she's standing by him despite his legal issues.
"Have @PhaedraParks and @ApolloNida03 separated?" a fan tweeted on Tuesday. Nida responded emphatically, "NEVER!!!!"
Article continues below advertisement
Parks has yet to comment.
As RadarOnline.com has reported, Nida will face a federal judge on February 12 over allegations he created fake companies, opened fake bank accounts, and cashed stolen U.S. Treasury checks and auto loan proceeds into those accounts.
He surrendered to authorities on January 23, and was released on a $25,000 pretrial bond. Now, he'll have to follow a list of strict conditions to make sure he isn't sent to the slammer before his February court date.
For example, RadarOnline.com has reported, he may not drink any alcohol, and must take a court-appointed supervisor on any trips outside of the Atlanta area.
However, this isn't the first time he's had serious trouble with the law. Nida spent five years in prison for violating federal racketeering laws related to auto title fraud.
He married Parks shortly after his 2009 release.
Do you think Parks should stand by her man or cut him loose? Let us know in the comments!