The Plot Thickens: Before He Turned Himself In To Cops, 'RHOA' Husband Apollo Nida Sold Dirt-Cheap House At A Loss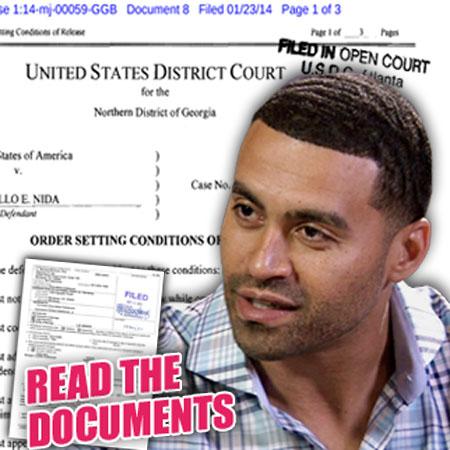 In an interesting case of both timing and numbers, embattled Real Housewives of Atlanta star Apollo Nida sold a small property he owned in the city just a few months BEFORE turning himself into authorities in connection with suspicion of bank fraud and identity theft.
According to court docs, Nida purchased the 1,300 sq. ft. home, which has four bedrooms and two bathrooms, in Dec. 2010 for the bargain basement price of $12,000, but sold it Sept. 26, 2013 for $9,000, taking a $3,000 loss. (If those numbers seem small, they are: The house had previously been sold for sums of $195, 021 in Sept. 2008; $185,000 in Jan. 2008; and $220,000 in 2005, according to legal docs.)
Article continues below advertisement
Read The Docs Here On RadarOnline.com
Nida was still on the hook for $514.60 in unpaid tax fees as of last month, according to the County of Atlanta.
Another interesting factor in the transaction is that Nida bought the tiny home AFTER his Nov. 2009 wedding to Phaedra Parks, a successful attorney/reality star.
Nida, who was charged with bank fraud and identity theft on Jan. 23, is currently free after posting $25,000 bail. Nida, according to a written affidavit, is accused of creating fake companies in an effort to access LexisNexis and Equifax databases to find individuals to scam; opening fake bank accounts under the real names he got from the databases, and funneling stolen U.S. Treasury checks and auto loan proceeds into said accounts. Nida is no stranger to jail, as he previously served five years in a conviction tied to racketeering.