Kenya Moore Slams Phaedra Parks' Husband Apollo Nida Over Alleged Assault On Her Assistant: He's 'An Idiot And A Thug!'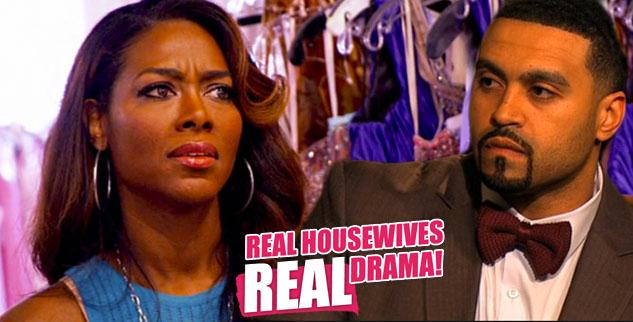 Article continues below advertisement
Nida's fight with Moore's assistant, Brandon DeShazer, aired last night but actually took place back in September. Still, Moore hinted to her Twitter followers Sunday, charges might yet be forthcoming: "That's Brandon's decision alone," she tweeted.
DeShazer did not respond to Radar's request for comment, but he previously said of the alleged attack, "I'll do what my grandma said, 'Pray for 'em and let my attorneys handle the rest."
As for Moore, she's already made her verdict on Nida, and had no trouble sharing it with fans. When one follower tweeted, "Apollo is an idiot and a thug for what he did tonight," Moore responded, "Agreed. The world knows."
"Thank god ppl see the truth of who all these people are," she tweeted.
Earlier in the weekend, Moore had unloaded even more about Nida's arrest for bank fraud. On Saturday, she wrote, "Losers never win. I have always seen through ppl and I was the first to tell you last season about these ppl and who they really are. #dirty …#youcantbethatdumb"
For the latest on the bitter back and forth, stay tuned to RadarOnline.com!