Private Jet Crashes & Burns At Aspen Airport, One Dead, Two Injured, Celebs Eyewitness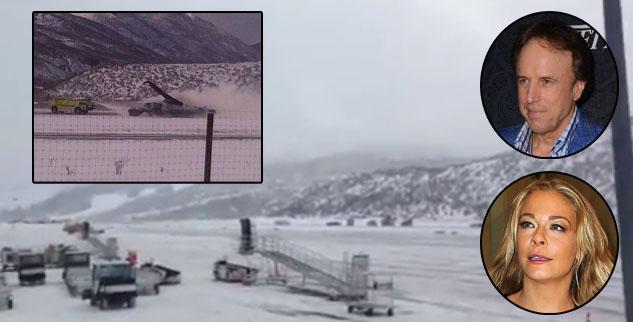 A private jet crashed at Aspen's Aspen-Pitkin County Airport Sunday afternoon, and it exploded into a fireball eyewitnesses are reporting.
The weather at the celeb-favored resort had been horrific today, with high winds and snow canceling several flights.
It's not yet known who was on board the plane or if weather played a factor in the disaster.
Celebs who were at the airport waiting to board flights were among the horrified eyewitnesses.
Article continues below advertisement
"So sad! Horrible plane crash we just saw happen at the Aspen airport," LeAnn Rimes tweeted. She's been in the Colorado with husband Eddie Cibrian and his two kids for several days and was flying back to L.A. today.
"Fire truck and ambulances were on the scene within minutes," Kevin Nealon tweeted. "I don't believe there are any survivors."
The plane that crashed was a Bombardier Challenger 600 en route from Tucson, according to the Federal Aviation Administration.
Story developing....
youtube=https://www.youtube.com/watch?v=y48egyybKEQ&w=853&h=480