Message Sent? Prince Abandons $22 Mil Suit Against Bloggers After Radar Report!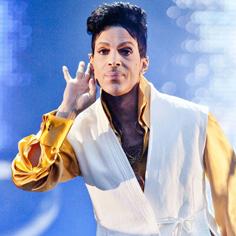 At least 22 people have a reason to party like it's 1999, after Prince has dropped a $22 million lawsuit against 22 individuals who he claimed illegally posted video from his concerts to their blogs.
The "Seven" singer, according to online reports, decided to pull pack the suit (without prejudice) Monday, after those named in it removed his content from their online feeds.
As we exclusively reported Sunday, a federal suit was filed by the artist (formerly known as in Prince Rogers Nelson) California Jan. 16, claiming "that Dan Chodera and Karina Jindrova are infringing on his copyright of music and bootlegged his performances," relying on "Google's Blogger platform or Facebook, or both, to accomplish their unlawful activity.
Article continues below advertisement