More Problems: Pop Brat Justin Bieber Turning Himself In TODAY To Face Criminal Assault Charge In Toronto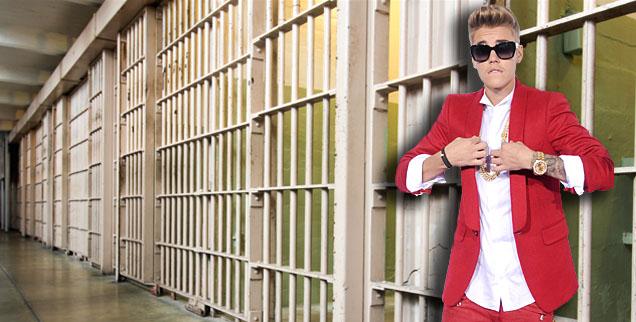 Justin Bieber is en route to a Toronto police station where he will turn himself in and be charged over an incident with a limousine driver that happened last December, RadarOnline.com has exclusively learned.
The incident took place on December 29 after Bieber, 19, attended a Toronto Maple Leafs game at the Air Canada Centre.
Investigators believe Bieber, a Stratford, Ontario, resident  "was in the limo at the time of the alleged attack" against the unnamed driver, a source said.
Article continues below advertisement
Sources close to Bieber tell Radar that the "Baby" hit-maker travelled from Los Angeles to Toronto Wednesday morning to meet with the Toronto Police Department.
He will be officially charged at the 52 Division police station with a notice to appear at a later date.
As Radar previously reported, Bieber has been making headlines for his troubled behavior lately — allegedly egging his neighbor's Calabasas, Calif. home and then being arrested last week in Miami for a DUI and drag racing.