Madeleine McCann: Parents Blasted As Being 'Guilty Of Child Neglect For Leaving Their Little Girl' In Lawyer's Courtroom Rant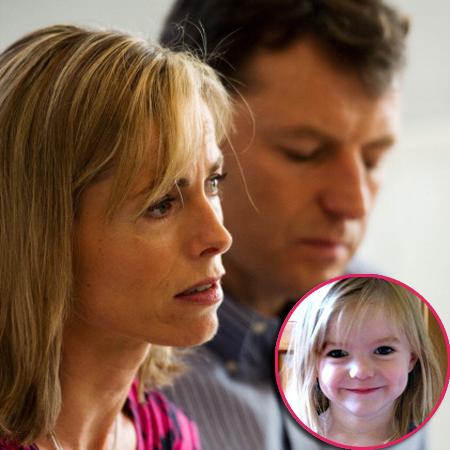 A U.K. defense attorney Monday slammed Madeleine McCann's parents Kate and Gerry as being "guilty of child neglect" while presenting his argument in an unrelated case, and we've got all the details for you right here on RadarOnline.com.
Lawyer Gareth Morgan is representing a 44-woman accused of neglect after leaving her son (who has Asperger's Syndrome) home alone, before she got in a drunken driving accident.
Article continues below advertisement
Morgan, speaking with the judge in a South Wales courtroom, said that "the parents of Madeleine McCann were guilty of child neglect for leaving their little girl much longer than my client, and they were never prosecuted."
Morgan then pointed out how his client was "ashamed and remorseful at putting her young child at risk in the way she did."
A confidant of the McCanns, speaking with the Mirror, blasted Morgan's statements as "insensitive and plain wrong."
The friend told the paper that "Kate and Gerry will be furious," as their "circumstances are totally different and not comparable.
"If Kate and Gerry were guilty of child neglect, and they were absolutely not, they would have been dealt with. As it is, there are two police inquiries in two different countries trying to find out what happened to Madeleine, and comments made by a lawyer in an unrelated case is offensive, outrageous and inaccurate.
Article continues below advertisement
"It is his opinion, but it is a disgrace that a defense lawyer is commenting on Kate and Gerry in this way. They will not be happy about that."
In the meantime, British authorities continue to move against the three burglars suspected of kidnapping the 3-year-old, citing a rash of crimes near the Praia da Luz area of Portugal McCann was abducted from, and "compelling" evidence in the form of high-volume cell phone activity and interaction in the hours following the child's disappearance. Officials in England have spent more than $10 million toward the search for McCann and her captors over the last three years, putting more than 35 investigators to work on the case.