Exclusive
Kate Gosselin's Brother-In-Law Arrested For Criminal Attempt Of Theft: Pled Guilty To Disorderly Conduct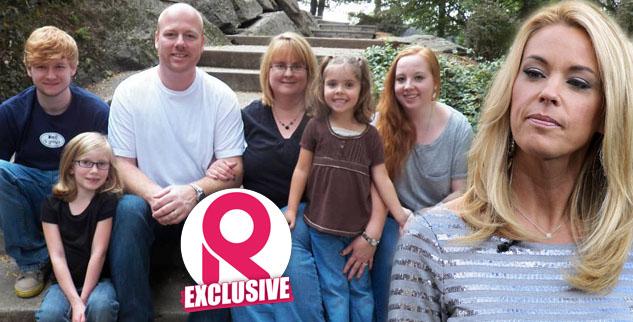 Article continues below advertisement
Jeffrey owns J M Wilber Drywall and while in a home on the 200 block of South Spruce Street authorities say "he was seen on surveillance camera…going in and out of rooms where no work was being done, rummaging through dresser drawers and looking in closets and under beds."
The case was sent to Judge Edward Tobin of the Pennsylvania Magisterial District Court and on June 7, 2013, the Criminal Attempt of Theft charge was dismissed, however Jeffrey entered a guilty plea to "Disorderly Conduct Obscene Lang/Gest." and the case is now closed.
As Radar previously reported, Jeffrey's wife and Kate's sister, Kendra, spoke out for the first time revealing she hasn't seen her sister or eight nieces in nephews in six years.
"Kate does not speak to her family at all. It is very painful… The last time we saw and spoke with her it was in our church parking lot. That was years ago, I have lost track of time," Kendra said.
"I guess we weren't totally on board with what was going on with the kids, I guess we weren't excited enough for her and were concerned about her family."
Kate has reportedly cut off all ties from her family — including her own parents — after Jon & Kate Plus 8 catapulted her and ex-husband Jon's family into fame.
"I guess we have our own life and she wants a big life and we don't fit in," Kendra said.
"We are just normal everyday people and she doesn't want us to be part of her life."