'Justin Bieber Will End Up Dead Like Michael Jackson': Ex-Aide Of Pop Star Tells Of Prescription Drug, Marijuana & 'Sizzurp' Abuse Inside His Mansion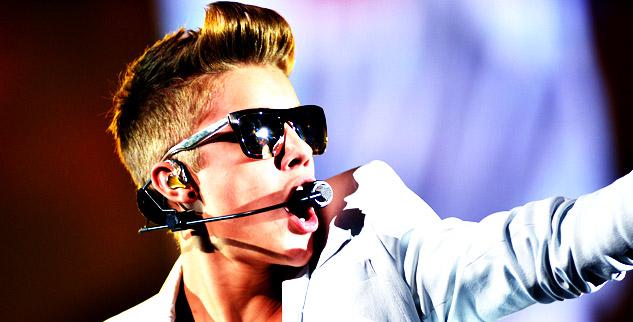 A former housekeeper who worked at Justin Bieber's Southern California mansion has told how she fears he will end up dead like Michael Jackson.
In a bombshell tell-all interview, Tatiana Voziouk described how she eye-witnessed prescription drugs, marijuana and the dangerous cocktails of codeine-based cough syrup and soda — known as "sizzurp" — inside the pop star's Calabasas, Calif., mansion.
"The drugs and hangers-on are turning Justin into a zombie," the woman, who began working for Bieber in August 2012, told Britain's Sunday People.
Article continues below advertisement
She also said how she once saw a bottle of the prescription cough syrup which she said she knew "had codeine in it."
"Usually celebs like their drinks thrown away if they leave them out as they are scared of being poisoned," she said.
"I was told not to touch those bottles. And I wasn't allowed to throw them away.
"I never saw him drink from those bottles but Justin did ask me a couple of times where I had put them.
Article continues below advertisement
"I didn't see exactly if they were mixing them together and making cocktails but I thought it looked suspicious they were next to each other."
READ: The X-Rated Nude Photos Justin Bieber Sexted Selena Gomez After She Called Him 'A Drug Addict'
Of pot use, the ex-aide said: "They give users marijuana in the form of ­cookies, lollipops and candies. These products were always in the house.
"I was always picking up joint butts and stubs from the ­kitchen, lounge and pool area where they had been thrown."
"We lost Elvis Presley­ because he was over-working and taking pills. He was over 40 years old.
"Michael Jackson began taking drugs when he was in his 20s. Justin Bieber is not even 20 and what is happening to him is so sad."