Justin Bieber Hires Legal Ace Behind Kennedy Rape Acquittal, Rush Limbaugh Drugs Case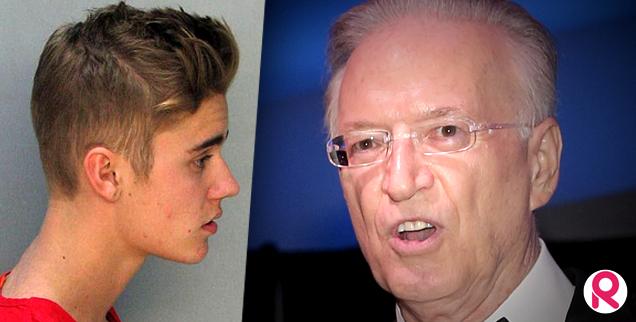 Article continues below advertisement
He'll work with the 19-year-old pop star's Los Angeles based lawyer Howard Weitzman and Miami criminal defense attorney Howard Srebnick, RadarOnline.com has learned.
As we previously reported, the "Girlfriend" singer was leaving from a nightclub behind the wheel of a rented yellow Lamborghini when police apprehended him at Pine Tree Drive and 26th Street on suspicion of drag racing in Miami.
Police said that the singer's hangers-on had blocked off the intersection to set up a drag strip for the fast-living showman.
Police insiders say Bieber told officers he'd consumed a beer, anti-depressants, and had been smoking marijuana nonstop. Tests showed that Bieber — who earlier flunked a field sobriety test — was determined to be under the influence of drugs.