Justin Bieber Is A Hometown Boy! Canadian Mayor Supports Pop Brat's Teenage 'Errors'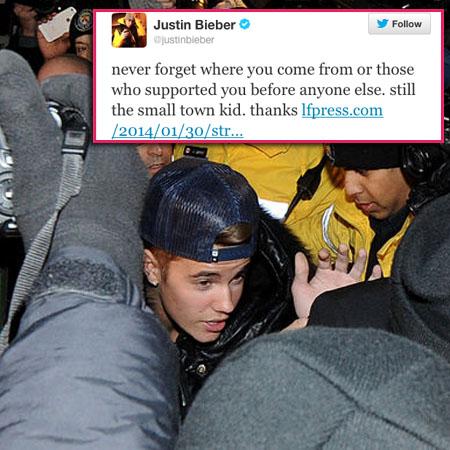 Article continues below advertisement
"As far as I'm concerned, he is a 19-year-old person who has made some errors. I don't condone them, but I also understand that we all have made errors in our life. I hope for his sake that he can get a reset, and get back to music and doing what he loves."
The Baby singer thanked his hometown mayor for his support.
Toronto's crack Mayor Rob Ford is also supporting the teen, saying "He's a young guy, 19 years old. I wish I was successful as he was. Nineteen years old, guys, think back to when you were 19, you know?"
Meanwhile, Bieber tested positive for both marijuana and Xanax via a urine test after his Jan. 23 arrest in Florida and he pleaded, via his lawyers, not guilty to charges of DUI, resisting arrest and driving with an expired license in Miami-Dade County.