'Teen Mom' Jenelle Evans Met Boyfriend Nathan Griffith Hours After Having An Abortion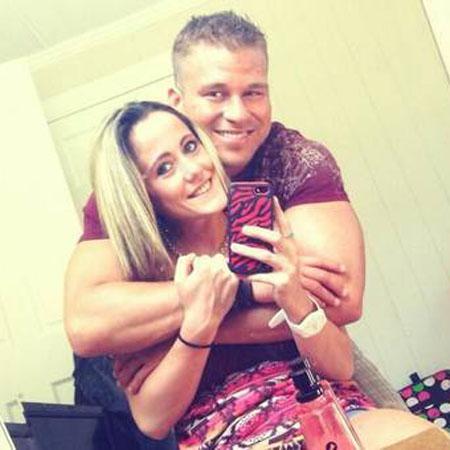 Mere hours after Teen Mom 2 star Jenelle Evans had an abortion without telling husband Courtland Rogers, she met her current boyfriend Nathan Griffith!
"I met Nathan the same day I got the procedure done. He was there with me throughout it all," Evans proudly told her Twitter followers.
During the latest episode of TM2, fans learned more about how she met her new beau.
When Evans returned home from the clinic, she decided that to get over her loss, she would check out an online dating app.
Article continues below advertisement
She connected with Griffith, a guy that she raved to her mom "plays football, goes to college, works at a resort, and is an underwear model."
Her mom Barbara reminded her she's still married to her estranged hubby and warns her not to cheat.
As RadarOnline.com previously reported, Evans' ex was shocked to learn about the abortion.
"Nobody told me anything," Rogers told RadarOnline.com in his first interview since being released from jail on Jan. 11.
"I did not know that Jenelle had gotten pregnant and she didn't talk to me about getting an abortion."
The Teen Mom 2 star revealed — via a preview trailer — that she terminated the unexpected pregnancy and Rogers was the father.
Said Rogers, "It's not fair that I found out about the pregnancy on a Teen Mom commercial! I didn't know anything until I got out because I was trying to stay away from the drama.
"It breaks my heart. It hurts a lot inside. The fact that I had a kid and I didn't even know I had a kid."
Now, Evans, 22, is pregnant with Griffith's baby. He has a daughter from a previous relationship.
The new baby will be the younger sibling to Evans' older son Jace.