Exclusive
Jennelle Evans' Estranged Husband Courtland Rogers Released From Jail, Has KFC & Calls Girlfriend Samantha Ferrell 'Sexy, Sexy'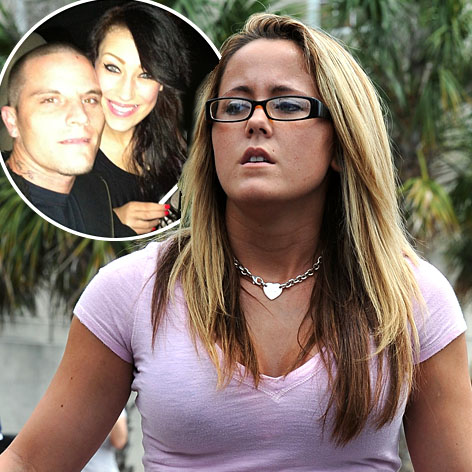 Courtland Rogers celebrated his first hours out of jail on Saturday with Kentucky Fried Chicken, chocolate milk and exalting the virtues of his new girlfriend, Samantha Ferrell.
The estranged husband of Teen Mom 2 star Jennelle Evans spent "2,160 hours" behind bars -- by his own calculation -- on drug charges following a fight with Evans, who was briefly pregnant with his child.
Evans is planning on filing for divorce in April -- by North Carolina law, they have to be separated for a year before the petition can go into the court -- RadarOnline has exclusively learned, and has no interest in seeing Rogers anytime before or after.
Article continues below advertisement
"Jenelle just wants Courtland to stay away and not cause any drama because she wants a worry free pregnancy," a source told us.
She's moved on to new boyfriend Nathan Griffith, and is now pregnant with his child.
Rogers celebrated his release with "omfg free KFC on deck" and a cup of chocolate milk while tweeting about his latest gf, calling Ferrell "sexy sexy." He didn't mention seeing his daughter, Jordan, by an ex-girlfriend.
The spelling and grammatically-challenged Ferrell, who also has a child, tweeted about Rogers' release, "Everything that don't make since about me, makes since when I'm with you."
Looks like everybody is getting what they want!