Exclusive
'Teen Mom' Star Jenelle Evans Aborted Hubby Courtland Rogers' Baby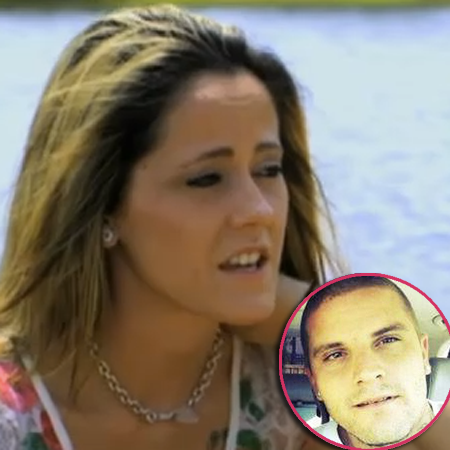 Jenelle Evans made the bombshell announcement on Teen Mom 2 that she was planning to get an abortion when she found out she was pregnant again and RadarOnline.com has the exclusive details about who the father was and when she had the procedure.
"It would be selfish to Jace if I had another child," the 21-year-old says in a trailer for the upcoming season of TM2.
"I decided that I am going to get an abortion."
Article continues below advertisement
RadarOnline.com has learned that Jenelle was pregnant by her husband Courtland Rogers, and this a second pregnancy, the first of which ended after she suffered a miscarriage in February.
"She had just started dating Nathan Griffith," a source explained and said she had the abortion in the early summer, when Courtland was in jail following their April arrest for possession of heroin.
While the MTV promo shows Jenelle talking with her friend Taylor Lewis, who happens to be the baby mama of Courtland's daughter JaJa, the source said that the production company filmed the scene at the beach talking about the abortion AFTER it had already happened.
"It was made to look like it hadn't happened yet, but it already had. Jenelle got the abortion right after she started dating Nate."
Jenelle is currently pregnant with Nathan's baby, news that her best friend Jennifer exclusively confirmed to RadarOnline.com.
Teen Mom 2 season 5 premieres Tuesday, Jan. 21 at 10PM on MTV.
Get More: