Exclusive
'It Breaks My Heart': Jenelle Evans' Estranged Husband Courtland Rogers Rips 'Teen Mom' Star For Keeping Abortion Secret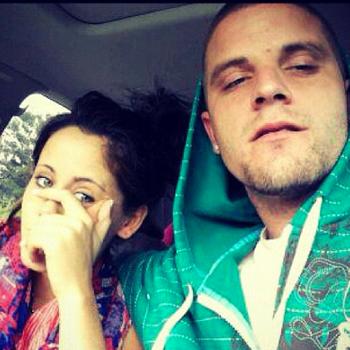 Jenelle Evans' shocking admission that she had an abortion without telling husband Courtland Rogers has left with him with a broken heart, he tells RadarOnline.com in an exclusive interview.
"Nobody told me anything," Rogers said in his first interview since being released from jail on Jan. 11.
"I did not know that Jenelle had gotten pregnant and she didn't talk to me about getting an abortion."
As RadarOnline.com previously reported, The Teen Mom 2 star revealed -- via a preview trailer -- that she terminated the unexpected pregnancy and Rogers was the father.
Article continues below advertisement
Said Rogers, "It's not fair that I found out about the pregnancy on a Teen Mom commercial! I didn't know anything until I got out because I was trying to stay away from the drama.
"It breaks my heart. It hurts a lot inside. The fact that I had a kid and I didn't even know I had a kid."
Rogers said that if had he known, he would have been torn up about the situation and decision to either keep the child or not.
"I would have been tremendously upset," he said. "I would have like to have had a say in what happened, at least have Jenelle talk to me. Anything would have been better than finding out from television."
Rogers also claimed to be shocked when he learned that Taylor Lewis, the mother of his daughter JaJa, was privy to the information as well.
"I can't believe she wouldn't run her mouth to me," he said.
Article continues below advertisement
"Taylor always thought Jenelle was so cool. She said, 'I'm on television so I guess being friends with Jenelle benefitted me more than you did. She's a stupid girl."
He also said he was upset that Lewis would take his daughter to spend time with Evans but that he's not allowed to see her, unless he gets back together with Lewis.
Despite his chagrin at being the last to find out about Evans' abortion, Rogers told RadarOnline.com he wished her well in her new pregnancy with Nathan Griffith.
But, he said, "It's like the seven months of our relationship never happened. I'm glad she's in love with somebody else."