'They're Back': Ryan Murphy Touts Return Of Gwyneth Paltrow & Kristin Chenoweth To 'Glee'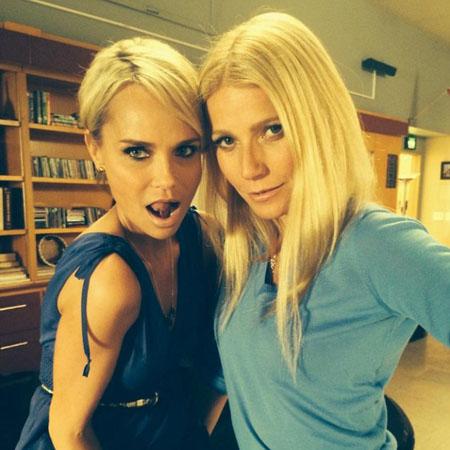 Glee might be going out, but it's going out with a bang.
The Fox musical hit is bringing back two of the most acclaimed guest stars over its' run, Hollywood royalty Gwyneth Paltrow, and Broadway favorite Kristin Chenoweth, as the stars Wednesday shared an on-set shot posted on the Twitter page of the show's creator, Ryan Murphy.
"They're back," Murphy wrote of the tandem, who will lend their considerable talents to the program's 100th episode, slated to air in March. (Other cameos on the milestone broadcast include former cast members Harry Shum Jr., Dianna Agron and Amber Riley.)
Article continues below advertisement
Following Gwyneth's first appearance on the show in 2010 — which she won an Emmy for — Murphy raved about the Seven star's professionalism.
"She's just the best," Murphy said of the second-generation star, who, as teacher Holly Holiday, belted out memorable renditions of Rihanna's "Umbrella" and CeeLo Green's "Forget You."
"She's the easiest, breeziest girl around," he said. "She was so prepared, she worked so hard."
The show's sixth and final season airs Feb. 25 on Fox at 8/7c.