Exclusive
Fans Disappointed In $2,500 '3-Second' Meet-And-Greet With Britney Spears In Las Vegas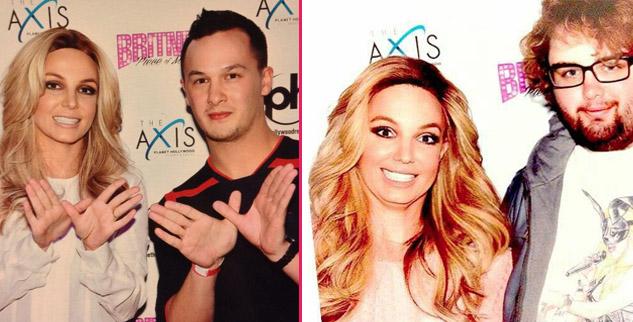 Excited superfans have been shelling out a staggering $2,500 for a VIP Meet-And-Greet with Britney Spears in Las Vegas, but RadarOnline.com has exclusively learned many are left disappointed after their quick "3-second" photo-op with the Toxic singer.
Along with a front-row seat to Spears' Piece of Me show in Sin City, ticket holders received a bevy of Britney merchandise, but it was actually meeting the singer and taking a photo with her that caused fans to pay the hefty ticket price.
Article continues below advertisement
"Fans were told before the meet-and-greet that they were not to hug or touch Britney without her permission and they weren't allowed to bring her any gifts," an insider told Radar.
"And then once they finally got to meet her it was like smile, take a photo, goodbye. Each person literally got like 3-seconds with her."
According to the insider, fans were unhappy overall with the meet-and-greet — with some even criticizing the Louisiana-native's poor choice in wigs.
"The wig was painfully obvious one night and it was just so sad," a source said.
Spears' wig even made waves on Twitter with one fan writing, "Britney meeting a fan in Vegas with a scary wig n sad eyes :'((((("
"Fans were anticipating a flashy meet-and-greet with Britney but instead it was just awkward and uncomfortable," the insider told Radar.
"She barely spoke. She just smiled and nodded and said 'thank-you' a lot."