If You Want A Photo Op With Miley Cyrus On Her 'Bangerz' Tour, Be Ready To Fork Over $1,000!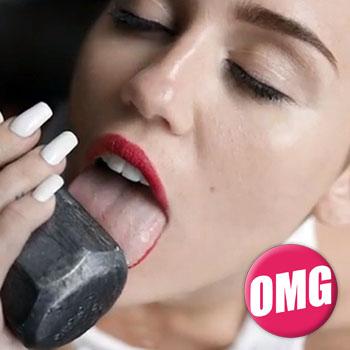 Miley Cyrus is embarking on a 38-stop 'Bangerz Tour' early next year and if you'd like the chance for a VIP meet-and-greet with the controversial pop star, it will cost you a whopping $1,000, RadarOnline.com is reporting.
The premium concert ticket package site VIP Nation is spearheading a deal put on by American Express in which concertgoers can nab an individual photo op with Cyrus, that you can also purchase at the same time as your ticket on Ticketmaster — and believe it or not, they're selling out quickly!
Article continues below advertisement
For a grand total of $995, the VIP Meet & Greet ticket holder will receive eight exclusive perks:
The exclusive meet-and-greet passes are already sold out for a lot of the shows, including Las Vegas, Nev., Anaheim, Calif., Tacoma, Wash., Phoenix, Ariz., Omaha, Neb. and Miami, Florida.
But not all fans are pleased with the extremely high price of meeting their idol.
Twitter is full of disgruntled fans voicing their displeasure:
Would you pay $1,000 to meet Miley — or have you?! -- let us know in the comments below…